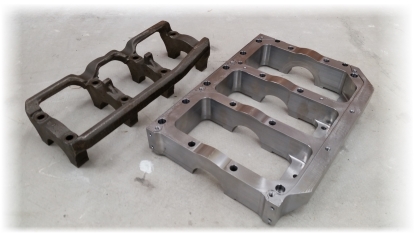 Checkout what BDE is currently working on!
Welcome to BDE!
If you are serious about Z32 performance, then you have come to the right place. BDE's primary goal is to develop and offer products to raise the performance level of the Z32 to that which will satisfy the needs of any crazed horsepower fiend. At BDE, performance is also about addressing durability issues that arise from increased power levels because sometimes performance isn't just the number that a dyno tells you.
Design
BDE takes pride in providing unique innovations and a commitment to quality that is unsurpassed. Form is nothing without Function; every BDE part has been thoughtfully designed in-house to look and perform up to the most demanding of expectations. Compromises simply are not allowed.
Sales
Although you won't find an online shopping cart or "Buy It Now" button on the BDE website, we do sell direct to the public. However, since BDE parts are all highly specialized, and before accepting any payment, we prefer to work directly with our customers to be certain you are getting exactly what you need. To inquire about placing an order, or if there is any other information you need that you can't find on our site, please contact us or you can contact any of our authorized dealers listed below.
BDE Authorized Dealers are: